Dempsey AHP was approximately 14 miles west of Fort Wolters. It was constructed on 160 acres of government owned land just to the east of Palo Pinto.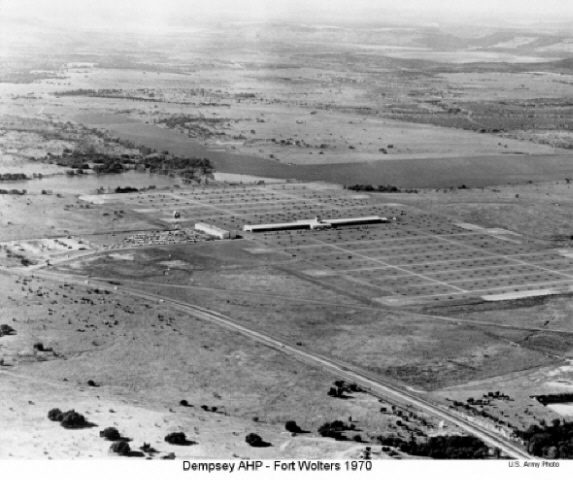 The heliport contained parking spaces for 476 helicopters together with a 65,000 sq. feet maintenance hanger, 39 briefing rooms, a fire station, a self-contained sewage disposal plant, administrative offices and a control tower.
Aerial view of Dempsey taken recently. At one time it was used to store mobile homes for the government to use in instances of disaster recovery.